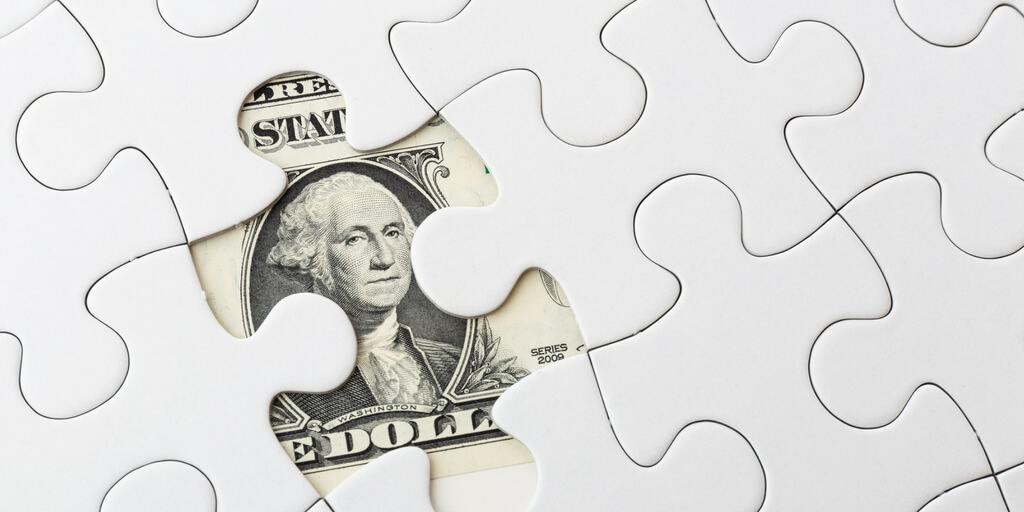 Some kids like cheering for a particular sports team or joining a club. I enjoyed following the stock market. At an early age, I discovered Wall Street and quickly became fascinated with the stock market and how the economy worked.
In my government class, our teacher held a stock picking contest. Each student was assigned to research and choose a stock. The best performing stock at the end of the school year would win the contest. I dove head first into the assignment and was amazed at the many options. I ended up choosing the best performing stock and won the contest. This kickstarted my passion for numbers.
Starting in Finance
While I didn't know it then as a teenager, I now know that this was one of the early signs that I was meant to be a financial advisor. After studying political science in college, I entered the industry in 1990 as a cold caller at Lehman Brothers. The hours were grueling and my days were non-stop. However, I learned a lot and built a successful advisory practice.
After becoming fully licensed and building my book of business, I spent more than 13 years with Morgan Stanley. Working as a branch manager, I supervised two offices with more than 75 financial professionals who managed $3.5 billion of client assets and generated $32 million in annual revenue.
As much as I loved my role and working in the industry, the entrepreneur in me wanted more. I also saw that many affluent families lacked truly personalized and holistic financial management from an advisor who specializes in their unique needs. With a desire to fulfill this role, I founded Balboa Wealth Partners in 2015, where my mission would be to help people make strategic decisions about their money and feel confident in their future.
My Career Today
As the founder of Balboa Wealth Partners, my passion is to listen and truly understand what is important to you. Beyond helping you invest, my team and I care deeply about helping you reach your short and long-term goals.
I am dedicated to delivering a collaborative client experience that empowers and guides families to reaching a greater purpose for their wealth. I hope that my deep industry expertise, holistic wealth management services, and innovative technology will provide my clients the confidence to achieve their financial aspirations and manage the wealth they have amassed.
Along with serving as as a trusted advisory firm for clients, I also created Balboa Wealth Partners to serve as a place where financial advisors can join and run their business. There are many advisors like me who seek the independence of a Registered Investment Advisory firm, and Balboa Wealth Partners can serve as that homebase for them as they run their independent practice.
The Highs and Lows
There are certainly challenges that come with this job. It's difficult finding enough hours in the day to run a company, build my business, and provide exceptional service to each and every client. However, the benefits of this career far outweigh the challenges.
There is nothing more fulfilling than having the ability to apply nearly three decades of experience as an advisor and executive level manager to build a registered investment advisory firm that does business the right way for our clients and advisors. It's incredible seeing people's lives improve because of the financial decisions they make, and witnessing the growing sense of confidence that follows.
I'm happy when I can help clients achieve their short and long-term goals, worry less about their finances, and sleep well at night. Ultimately, helping clients work toward their financial independence enables me to work toward my career goals and feel satisfied and accomplished each day.
Working Together
If you're looking for a financial partner who focuses on your unique needs and wealth goals, I invite you to contact me for a chat. I am always open to meet new people and see how I may be able to help. Whether you've already started planning for the future or have yet to put strategies in place, I encourage you to reach out to me today for a no-obligation conversation to see how I may be able to help you. Give me a call at 949-445-1465 or email me at [email protected]. Or, you can take the first step now by completing a complimentary risk assessment here.
If you're a financial advisor seeking the independence of a Registered Investment Advisory firm and the support team to put your clients first, let's discuss how we may be able to work together.
About Jeff
Jeff Gilbert is the founder and CEO of Balboa Wealth Partners, a holistic financial management firm dedicated to providing clients guidance today for tomorrow's success. With nearly three decades of industry experience, he was worked as both an advisor and executive level manager, partnering with and serving a diverse range of clients. Specializing in serving high and ultra-high net worth families, Jeff aims to help clients achieve their short-term and long-term goals, and to worry less about their finances and more on their passions in life. Based in Orange County, he works with clients throughout Southern California, as well as Arizona, Oregon, and Washington. To learn more, connect with Jeff on LinkedIn or email [email protected].
https://balboawealth.com/wp-content/uploads/2017/09/why-i-became-1.jpg
512
1024
Jeff Gilbert
https://balboawealth.com/wp-content/uploads/2023/10/balboa-white-1.png
Jeff Gilbert
2017-09-12 10:59:11
2023-11-16 13:40:18
Why I Became a Financial Advisor