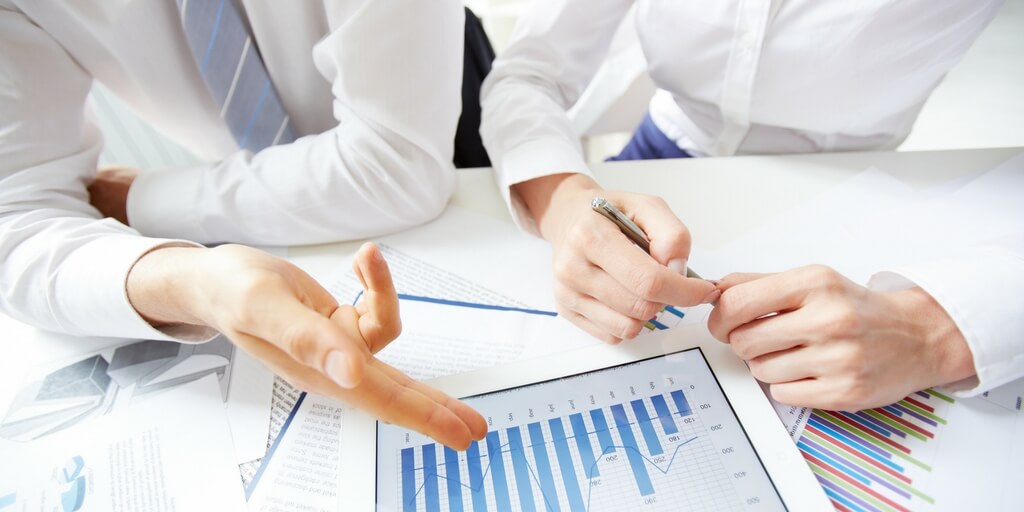 Many people think that only those who have mismanaged their money are stressed about finances. However, even the most successful and hard-working families can lack confidence in their financial future.
With nearly three decades of experience serving high net worth families, we understand the stress and concern that can come with facing financial decisions. After working hard throughout your career to build your wealth, you want to make sure it works hard for you in return when you retire and when you leave a legacy. We're here to help.
What We Do
Balboa Wealth Partners brings together top quality asset management and client service in a boutique setting designed specifically for discerning clients and the advisors who care for them.
We provide personalized plans designed to match your needs and goals. Serving as your financial stewards, our team of advisors work with you to plan for your future while managing and preserving your wealth.
With a diverse team of experienced professionals who maintain a high-touch and personalized experience, we seek to serve as our clients' most trusted financial consultant and help them make smart decisions with their money. By having a dedicated team of experts on your side, we hope you can feel more confident as you navigate life's challenges and planning opportunities.
Who We Serve
We specialize in serving high and ultra-high net worth families and 401(k) retirement plans. Our client base is quite diverse in terms of profession, location, and background, but they share a common thread: they appreciate the level of service and care our advisors provide.
The need for successful families to choose between quality advice and quality care has become all too common in today's wealth management marketplace. An institutional money manager knows what to do with your money but does not take a personal interest in you and your family. While your advisor cares deeply about you and your circumstances, they may not truly know how to manage the wealth your family has amassed.
High net worth individuals have unique needs and require specialized strategies. That's why they need an advisor they can trust. At Balboa Wealth Partners, the needs of our clients come first. Our clients want a partner who values them, understands the importance of what they have built and demand a person who cares about them and their needs.
Our advisors specialize in overseeing your financial affairs and coordinating the day to day execution of your long term financial plans. We deliver high-touch, responsive service strategically paired with access to institutional caliber investment expertise in a way that eliminates conflicts, reduces fees, and opens the doors to truly comprehensive planning and reporting.
It's for these reasons and others that we believe clients choose to work with us. They understand that we strive to understand their individual needs and have the capacity to deliver. Ultimately, it's the relationship and service that differentiates us. Through our services and personalized care, we hope clients can sleep more soundly at night and not worry about their finances.
Working with Us
We believe clients to choose us because they enjoy working with us and they trust our advice. We are genuinely passionate about our clients' future and financial success. We take pride in the significant role we play in their lives, and we don't take this responsibility lightly.
Our aim is to deliver uncompromised advice, exceptional investment expertise and outstanding service to our clients. Our intentional approach can support sound investment and financial strategies and help you pursue your goals.
Are you looking for a financial partner you can trust to objectively guide you toward your goals and help you navigate your financial life? We'd love to talk and see how we can help you. Give me a call at 949-445-1465 or email me at [email protected]. Or, you can take the first step now by completing a complimentary risk assessment here.
About Jeff
Jeff Gilbert is the founder and CEO of Balboa Wealth Partners, a holistic financial management firm dedicated to providing clients guidance today for tomorrow's success. With nearly three decades of industry experience, he was worked as both an advisor and executive level manager, partnering with and serving a diverse range of clients. Specializing in serving high and ultra-high net worth families, Jeff aims to help clients achieve their short-term and long-term goals, and to worry less about their finances and more on their passions in life. Based in Orange County, he works with clients throughout Southern California, as well as Arizona, Oregon, and Washington. To learn more, connect with Jeff on LinkedIn or email [email protected].
https://balboawealth.com/wp-content/uploads/2017/09/what-we-do-1.jpg
512
1024
Jeff Gilbert
https://balboawealth.com/wp-content/uploads/2023/10/balboa-white-1.png
Jeff Gilbert
2017-09-18 17:01:02
2023-11-16 13:39:26
What We Do and How We Can Help