By Jeff Gilbert
At Balboa Wealth, we are passionate about bringing uncompromising advice, exceptional investment expertise, and outstanding service to as many people as possible. That's why we are excited to announce our third office location in Tucson, AZ, and growth at our Scottsdale location. We want to introduce you to our five newest team members who will be serving our Arizona clients.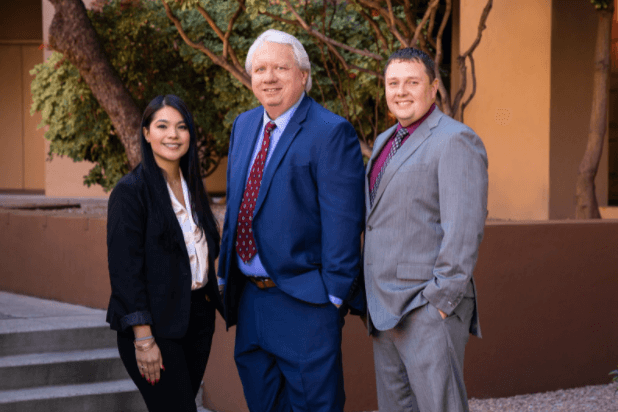 Meet Ryan
Ryan Robinson, financial advisor and Chartered Retirement Planning Counselor℠ at our Tucson location, spends his days applying his investment knowledge and experience to build financial strategies tailored to his clients' unique lives and goals. He prioritizes building long-term relationships with his clients so he can offer advice and service that truly makes an impact on their lives, both now and in the future. 
Ryan has a bachelor's degree in business finance from New Mexico Highlands University, where he attended on a baseball scholarship. Born and raised in Flagstaff, AZ, Ryan now enjoys calling Tucson home. When he's not working, you can find Ryan taking advantage of the Southern Arizona climate by participating in friendly (but competitive) rounds of golf. You can also find Ryan and his wife, Gloria, spending time with their young sons, Cole and Jace, trying to find outlets for their considerable energy! 
Meet Duane
Duane Shumaker, a Tucson native, specializes in investment and tax planning and is passionate about coordinating his clients' entire financial picture, making sure every aspect of their financial lives is working together to get them to their goals. Duane is a CERTIFIED FINANCIAL PLANNER™ professional and an enrolled agent with the Internal Revenue Service, for which he is authorized to represent taxpayers at all administrative levels. He is managing partner of Shumaker, Wengren, LLC, one of the leading accounting and tax preparation firms in Tucson.
Duane has a Bachelor of Business Administration from the University of Phoenix and a degree in electrical and computer engineering from the University of Arizona. He also works as an adjunct faculty instructor for the University of Phoenix for their CERTIFIED FINANCIAL PLANNER™ program. Outside of work, Duane is an avid supporter of University of Arizona athletics and enjoys scuba diving, bowling, card games, and collecting and restoring classic muscle cars.
Meet Enedina
Also a native Tucsonan, Enedina Grijalva's role is to assist in assessing clients' current financial situations and create plans tailored to their lifestyles and goals. After years of working in cosmetology and training under award-winning hairstylist Michelle Helmke, Enedina made a career change to pursue her dream of helping people achieve financial security. She uses her vast experience in customer service and marketing to help strengthen the relationships between Ryan, Duane, and their clients.
On a personal note, Enedina is a fanatical animal lover! When she's not putting together budget plans for her clients, she can often be found lounging on the couch with her dog, Blu, or playing Animal Crossing. Enedina is known for her inquisitive personality. 
Meet Gregory
Gregory Hermes serves our high-net-worth clients at our Scottsdale location. With over 25 years in the industry, Gregory has a plethora of experience in many years of financial planning and investment management. He grew up around family members working in finance and financial advising is in his blood (his great-great grandfather even worked for J.P. Morgan, Sr.). 
Originally from Chicago, Gregory was responsible for launching the investment advisory division at Harris Trust in Scottsdale, which was eventually recognized as the top-producing office in the U.S. His time working at upscale banks and serving professional athletes makes him a perfect fit for our Scottsdale client base. He considers his clients like family and is passionate about helping them take their finances to the next level.
Gregory loves spending time with his son. They are very involved in sports, especially baseball, and spend every other weekend at tournaments. Gregory himself was an athlete, playing hockey in his early years and winning state championships in his senior year on the swim and track teams at New Trier High School. He's heavily invested in his community as a founding Arizona chapter leader of DePaul Alumni Association, board member of a brain cancer charity, a St. Vincent DePaul volunteer, and a parishioner at St. Theresa in Arcadio, where his son attends school.
Meet Ian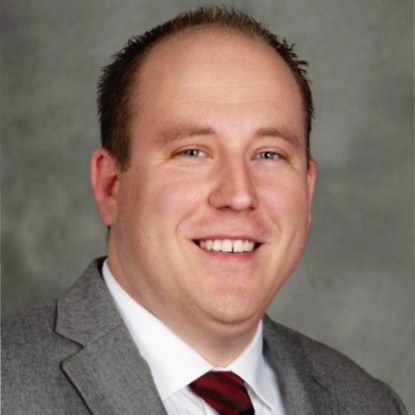 Ian Crawford comes to us from JP Morgan Private Bank, bringing a wealth of experience in banking and finance to our Scottsdale team. He is a candidate for CFP® certification and is dedicated to growing in knowledge and skill so he can exceed client expectations. Ian has built his career on the three key pillars of trust, responsiveness, and integrity so that he can provide the highest level of comprehensive wealth management services for his clients.
Originally from Southern California, Ian made Arizona his home after graduating from the University of Arizona with a bachelor's degree in marketing. Outside of work, Ian enjoys spending time with his wife, Leslie, and their son, Grayson. Together, they love to travel and can't wait to explore more of the world with their son. 
Moving Forward Together
We are proud to be expanding our reach and bringing Ryan, Duane, Enedina, Ian, and Gregory onto our Balboa Wealth team. If you want to experience the difference Balboa Wealth Partners can make in your finances, give me a call at 949-445-1465 or email me at [email protected].
About Jeff
Jeff Gilbert is the founder and CEO of Balboa Wealth Partners, a holistic financial management firm dedicated to providing clients guidance today for tomorrow's success. With over three decades of industry experience, he has worked as both an advisor and executive-level manager, partnering with and serving a diverse range of clients. Specializing in serving high- and ultra-high-net-worth families, Jeff aims to help clients achieve their short-term and long-term goals, worry less about their finances, and focus more on their life's passions. Based in Orange County, Jeff works with clients throughout the entire country. To learn more, connect with Jeff on LinkedIn or email [email protected]. 
Advisory services provided by Balboa Wealth Partners, Inc., an Investment Advisor registered with the SEC. Advisory services are only offered to clients or prospective clients where Balboa Wealth Partners and its Investment Advisor Representatives are properly licensed or exempt from registration.
Securities offered through Chalice Capital Partners, LLC, member FINRA, SIPC.
Balboa offers advisory services independent of Chalice. Neither firm is affiliated.
https://balboawealth.com/wp-content/uploads/2022/03/We-have-5-new-team-members.jpg
900
1600
Jeff Gilbert
https://balboawealth.com/wp-content/uploads/2023/10/balboa-white-1.png
Jeff Gilbert
2022-03-11 14:14:15
2023-11-16 14:44:58
We Have 5 New Team Members Joining the Balboa Wealth Team!