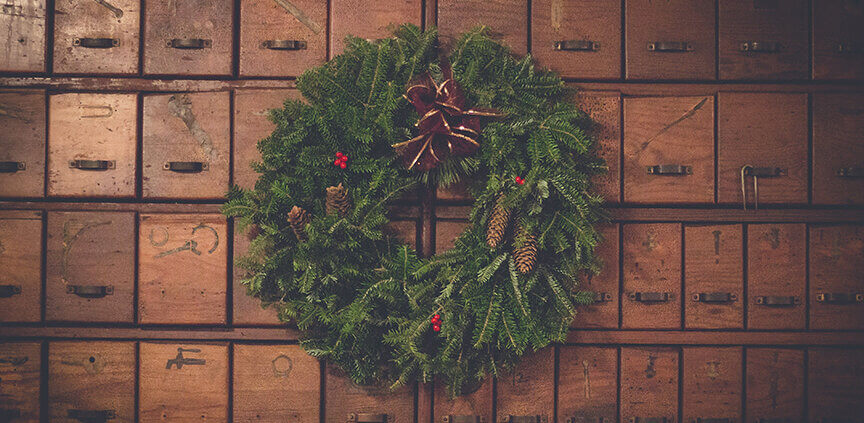 By Jeff Gilbert
Happy Holidays from our team at Balboa Wealth Partners! After another tumultuous year, you can be certain that one thing that never wavers is our gratitude for clients like you. We appreciate your trust in us and the opportunity to serve as your guide to financial independence. It is our goal to help you feel confident in your future and prepared for whatever the future holds. Our hope is that you will ring in this holiday season with peace and joy, knowing that we're here to watch over your finances.
Reflecting on 2022
As we give thanks and warm wishes and celebrate the start of the new year, it's important to reflect on all that we've achieved this year. It wasn't always easy, but we have weathered the storms and we are stronger for it! Rising inflation, continued stock market volatility, and recession concerns are still on the horizon, but we have high hopes for 2023. 
Whether or not you are glad to see this year go, take time to reflect on all that it has brought and the good things that have come from every victory and trial. 
Looking Forward to 2023
We hope you are excited for everything the new year will bring, and we encourage you to think about what you want 2023 to hold for you. The end of the year is a great time to set new goals, dream about the future, and find renewed motivation. Use this season to recharge your batteries and create a vision for the coming year so that you can hit the ground running in January. Enjoy some well-deserved rest and get excited for the new year!
Thank You for a Wonderful Year!
Everything our team at Balboa Wealth Partners achieves as a firm is all due to you. Your loyalty brings new clients to our doors, and your trust helps us build strong relationships that last a lifetime. We hope that in serving you, we have provided your family comfort in knowing that we are here to help whenever you have questions or concerns. We understand that life changes can happen at any moment, and we want you to rest easy knowing that when you need advice, guidance, or simply someone who will listen, we're here for you.
As we prepare to enter a new year, we look forward to continuing to help you pursue your financial goals in 2023. Here's wishing you joy and laughter during the holiday season and a happy new year!
Let's Connect
Don't let financial stress or anxiety keep you from fully enjoying this special season. We're always here to help. To check in on your financial plan before the end of the year and make sure your finances are prepared for a successful 2023 and beyond, reach out to us by calling at 949-445-1465 or emailing me at [email protected]. We look forward to hearing from you!
About Jeff
Jeff Gilbert is the founder and CEO of Balboa Wealth Partners, a holistic financial management firm dedicated to providing clients guidance today for tomorrow's success. With over three decades of industry experience, he has worked as both an advisor and executive-level manager, partnering with and serving a diverse range of clients. Specializing in serving high- and ultra-high-net-worth families, Jeff aims to help clients achieve their short-term and long-term goals, worry less about their finances, and focus more on their life's passions. Based in Orange County, Jeff works with clients throughout the entire country. To learn more, connect with Jeff on LinkedIn or email [email protected]. 
Advisory services provided by Balboa Wealth Partners, Inc., an Investment Advisor registered with the SEC. Advisory services are only offered to clients or prospective clients where Balboa Wealth Partners and its Investment Advisor Representatives are properly licensed or exempt from registration.
Securities offered through Kingswood Capital Partners, LLC, member FINRA, SIPC.
Balboa offers advisory services independent of Kingswood. Neither firm is affiliated.
https://balboawealth.com/wp-content/uploads/2022/12/2022-12_Wishing-you-a-happy-holidays.jpg
617
864
Jeff Gilbert
https://balboawealth.com/wp-content/uploads/2017/03/logo.png
Jeff Gilbert
2022-12-04 11:12:29
2022-12-06 11:35:39
Balboa Wealth Partners Wishes You Happy Holidays!