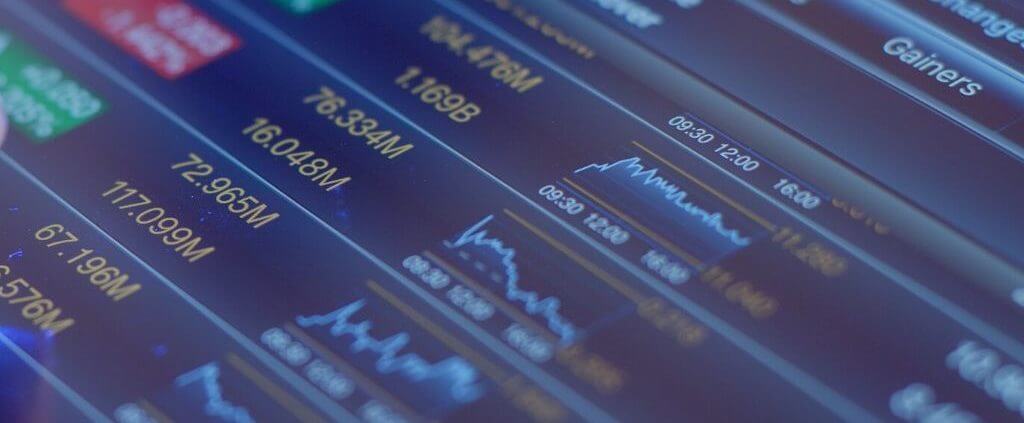 By Jeff Gilbert
This January, we find ourselves in a much different place than we did a year ago. Last year came on the heels of a difficult December, where the market dropped precipitously over recession worries. Then the market surprised everyone with a stellar performance in 2019. Are we in for a repeat performance in 2020?
Less Room For Market Growth
Most experts are not expecting the same kinds of returns in 2020 that we saw in 2019, mainly because we're starting in a very different place. With such a difficult December in 2018, the markets had plenty of room for improvement in 2019. There simply isn't as much room for growth in 2020, as we are starting out near record highs on the tail of a strong year for both stocks and bonds worldwide.
For example, stocks are more expensive this year than they were last year. One way that is measured is by comparing a stock's price to profit over the preceding year. Right now, the S&P 500 is trading at 21.1 times its earnings. Last year at this time, it was trading at 16.5 times earnings and the average over the last 2 decades was 17.7 times earnings. (1) We're starting in a much better place this year, so there just isn't as much room for growth.
Low Recession Risk
Even though you shouldn't expect a repeat of 2019's amazing gains, that doesn't mean you need to worry. The economy is still growing, chugging along at a modest rate. There is little risk of a recession in 2020, especially with the progress made on U.S.-China trade and the Federal Reserve's commitment to keeping interest rates low. One of the biggest unknowns for 2020 is how the presidential election will impact the economy, but with a strong foundation, the impact should not be great.
Analysts are expecting continued growth for 2020 and this next decade, though at slower rates than we saw last year. Vanguard forecasts American stocks to return 3.5% to 5.5% gains over the next decade, which is much lower than we have seen recently. (2) Even if gains are lower, they are still expected to be positive.
How You Should Respond
What does all of this mean for you practically? First of all, it is important to remember that neither I nor the Wall Street analysts have crystal balls, and any predictions you hear are merely guesses. None of us know for certain what the future holds. No one predicted that 2019 would be the S&P 500's best year since 2013. (3) We are just making educated guesses and there is no guarantee that what we expect will actually happen.
In light of that, it is important to have a balanced investment strategy that takes into account all possibilities. A well-diversified portfolio crafted with your specific time horizon in mind should be able to meet your needs whether the market returns 2% or 20% in 2020. 
The greatest danger in prosperous times like these is for investors to become complacent or greedy and ignore the proven principles of long-term investing. If you want to make sure that your portfolio is prepared for whatever 2020 has in store, you can complete a complimentary risk assessment here or give me a call at 949-445-1465 or email me at jgilbert@balboawealth.com.
About Jeff
Jeff Gilbert is the founder and CEO of Balboa Wealth Partners, a holistic financial management firm dedicated to providing clients guidance today for tomorrow's success. With nearly three decades of industry experience, he has worked as both an advisor and executive-level manager, partnering with and serving a diverse range of clients. Specializing in serving high- and ultra-high-net-worth families, Jeff aims to help clients achieve their short-term and long-term goals, worry less about their finances, and focus more on their life's passions. Based in Orange County, Jeff works with clients throughout Southern California as well as Arizona, Oregon, and Washington. To learn more, connect with Jeff on LinkedIn or email jgilbert@balboawealth.com. 
Advisory services provided by Balboa Wealth Partners, Inc., an Investment Advisor registered with the SEC. Advisory services are only offered to clients or prospective clients where Balboa Wealth Partners and its Investment Advisor Representatives are properly licensed or exempt from registration.
Securities offered through Chalice Capital Partners, LLC, member FINRA, SIPC.
Balboa offers advisory services independent of Chalice. Neither firm is affiliated.
__________
(1) https://www.nytimes.com/2020/01/01/business/wall-street-markets-2020.html
(2) https://www.nytimes.com/2020/01/01/business/wall-street-markets-2020.html
(3) https://www.nytimes.com/2020/01/01/business/wall-street-markets-2020.html
https://balboawealth.com/wp-content/uploads/2020/01/How-Might-The-Stock-Market-behave.jpg
512
1024
Jeff Gilbert
https://balboawealth.com/wp-content/uploads/2017/03/logo.png
Jeff Gilbert
2020-01-07 16:32:56
2020-01-09 13:22:39
How Might The Market Behave In 2020?