Balboa Wealth Partners is growing! Not only are we passionate about offering the highest level of service to each and every client that comes our way, but we continually stretch ourselves and grow in our knowledge and experience. We believe our commitment to our values and our clients is what sets us apart. This is why we are excited to announce the addition of two new advisors who have extensive experience in financial planning for individuals, families, and business owners, and who bring relationships, expertise, and knowledge that will be a tremendous asset to our team and our clients.
Meet Jeremy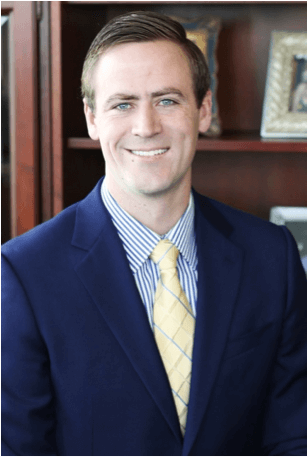 Jeremy Tate graduated from Utah Valley University with a bachelor's degree in business management and finance and went on to become an investment advisor with Edward D. Jones. During his time there, he specialized in goal-based retirement planning and income and distribution planning. He then spent the next five years as a senior portfolio manager and partner of the Sierra Pacific Group at Morgan Stanley, where he managed portfolios for high-net-worth and ultra-high net-worth clients.
Jeremy's background as an entrepreneur and business owner makes him uniquely qualified to work with business owners and their complex investment needs. He focuses his services and expertise on business owners and retirees seeking current income. Jeremy has been a public guest speaker at UCSD for their retirement association on Social Security planning, Medicare, and retirement planning. He currently resides in Del Mar, California.   
Meet Jerry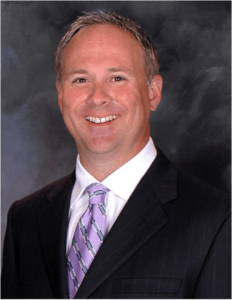 Jerry Zelko earned his Bachelor of Science degree from Azusa Pacific University and began his career as a financial advisor at PaineWebber/UBS. He was recruited to Wachovia/Wells Fargo Advisors in 2007 to operate a high-net-worth division within the firm. With the experience and knowledge gained from this experience, Jerry wanted to access more investment options and distance himself from the scandals of the big banks and the large Wall Street firms. As a result, he took the leap to become an independent financial advisor and partnered with Balboa Wealth Partners.
Jerry provides investment planning and wealth management services for successful families. His experience navigating through periods of major market shifts has helped him guide his clients toward achieving their goals. He believes individuals can improve their investment results by utilizing the same investment strategies and processes as institutional investors, such as endowments, foundations, and other large investment entities.
Away from work, Jerry enjoys international travel and has visited all 7 continents and over 50 countries. Jerry is an avid photographer, and he particularly enjoys practicing his photography skills when traveling. He is a passionate sports fan, enjoys playing softball, and is an ardent mountain biker. Jerry is a member of the Orange County Mensa chapter and has authored articles for local publications, including the OC METRO.
A New Partnership
We are proud to have Jeremy and Jerry on our team. By banding together, we can offer our clients additional services and increase the depth of value we offer to our clients. We believe this partnership will bear much fruit in the future and benefit all of those involved! If you would like to meet our new advisors or find out what Balboa Wealth Partners can do for your financial life, give me a call at 949-445-1465 or email me at jgilbert@balboawealth.com.
About Jeff
Jeff Gilbert is the founder and CEO of Balboa Wealth Partners, a holistic financial management firm dedicated to providing clients guidance today for tomorrow's success. With nearly three decades of industry experience, he has worked as both an advisor and executive level manager, partnering with and serving a diverse range of clients. Specializing in serving high- and ultra-high net-worth families, Jeff aims to help clients achieve their short-term and long-term goals and to worry less about their finances and more on their passions in life. Based in Orange County, he works with clients throughout Southern California, as well as Arizona, Oregon, and Washington. To learn more, connect with Jeff on LinkedIn or email jgilbert@balboawealth.com.
Advisory services provided by Balboa Wealth Partners, Inc, an Investment Adviser registered with the SEC.  Advisory services are only offered to clients or prospective clients where Balboa Wealth Partners and its Investment Advisor Representatives are properly licensed or exempt from registration.
Securities offered through Chalice Capital Partners, LLC, member FINRA, SIPC. Balboa offers advisory services independent of Chalice.  Neither firm is affiliated.
https://balboawealth.com/wp-content/uploads/2018/06/balboa-pier-2-home-page.jpg
2212
3318
Jeff Gilbert
https://balboawealth.com/wp-content/uploads/2017/03/logo.png
Jeff Gilbert
2018-11-27 19:42:15
2018-11-28 11:29:50
Balboa Wealth Partners Welcomes Two New Team Members!